FTC disclaimer: this post contains affiliate links and I will be compensated if you make a purchase after clicking on my links.
In today's society the phenomenon of the sale and purchase of used devices is increasingly present.
Today I talk to you about Gazelle, a very reliable website that deals with buying and selling used devices.
"Gazelle is the nation's leading consumer electronics site, providing an easy, safe and fast way for consumers to get cash for their used computers or buy certified pre-owned devices at an affordable price and without any strings attached. This is a 9.5 / 10 Reseller Ratings review average. To date, Gazelle has paid out more than $ 200 million and bought and resold more than 2 million devices, helping consumers upgrade to the latest technology. "
(Taken from the Gazelle website)
Gazelle has great news for you: certified preowned devices.
Gazelle, in fact, offers accidental and mechanical breakdown warranty through WarrantyLife. Warranties can be added to items before checkout.
Product Features from website:
1 year Accidental Damage protection program, includes drops and water damage
$ 50 deductible
Coverage is provided to the price paid for the product
30 day wait period for mechanical issues
Accidents covered from Day 1
Coverage starts from the Date of Purchase
If the device cannot be repaired we will reimburse / replace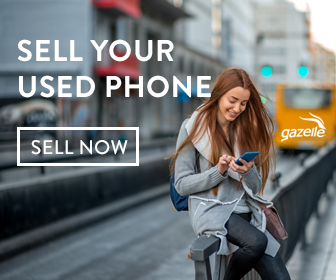 But it's not over yet, Gazelle answers all your questions!
In the FAQ section, more information is available about the WarrantyLife.
What are you waiting for? Gazelle is waiting for you, you can sell your devices and buy more for you and your family.
I await your comments in the comments.
In the meantime, I advise you to subscribe to the newsletter of my blog to stay updated on the latest news.